12/16/05

Hi MATH CATS.

When I first heard of you it was at school. My teacher told us to go to www.mathcats.com. I thought it would not be fun, but it was great! Now I'm at home and I`m here on your site. I'll be on every day! Because your MATH is my favorite subjet. I look forward at school to go the computer and it to be free-site so I can come here.

One thing I would like to see is quick math games. You would give us a plus or minus equation and we would try to do it as fast as we can. That would be so much fun, like ALL our games.

Sometimes I go on some of your games and petend that I'm a teacher and that I'm teaching math to students. Your like my helper.

Jenny G.


12/7/05

I just adore my cats Moe, Joe, Sammy, Lou, Fatso, Susan, Tom, Lin, Joy, Chloe, Tiger, Karli, Katie, Perky, Josh, Taylor, Vickie, Jackie, and Miky. When I hered about your websight I just abuot died. I was so astadic to here about a websight that cares about cats. just like I do and so does my little angels. Keep up the good work. GO CATS!!!!!!!!!!!!!!!!!!!!!!!!!!!!!!!!!!!!!!!!!!!!!!!!!!!!!

Carol J.
Lansing


12/7/05

I just Adore your website i wish i could be on it every day but i have swimming i the time my mom thinks this website is great too. Sue B.
Virginia


12/7/05

i love this web... i hope you can add more games about math...

syasya
malaysia


12/2/05

Hi Math Cats I really love your home page on the internet. I have told my mom about your page . She says cool . She really got impressed!

Kathy
reidsville GA


11/21/05

I think the actifeyitys on math cats. It is so fun to do cat croses the river. My brother thinks it is funny when the goat gets eaten by the wolf. I am in the third grade. My name is Tabitha.

Tabitha
barling arkansas


11/20/05

Dear math Cats

I love you and your games on the computer.
You rule!!!

Layla K.
New South Wales


11/16/05

Hola Math Cats, I am from Mexico and I love your games. Hasta la vista. MM

Mariana M.
Monterrey, Mexico


11/4/05

Hi Wendy,

I HAD to write you about Matthew's teacher conference. The teacher suggested Matt consider some math games on the school website. Also, she suggested a math website. I asked if she ever went on Math Cats and she actually squealed! "I love Math Cats, Math Cats is the best website, how do you know Math cats?" She was more enthusiastic about your website than she was about the conference. She taught at the Bank Street school and said everybody uses Math Cats there.

Your work may just be more noticed than you know. Then again, you can count the hits. It's nice to see real people thrilled.

Congratulations!

Steve


10/18/05

This is my new favorite site! I can't wait to try some of the ideas mentioned and I am thrilled to have this site as one of my "tools in the shed". On behalf of all the students you're impacting, thank you for your time and effort.

Sincerely,
Charleen B.


10/13/05

Hi,

I accidentally found your site while Google hunting for the Sesame Street Inchworm Song. I am a homeschool mom with a teaching degree (grades 1 - 8), and I am so pleased with your site. Not only has your site provided some great ideas for our homeschool, I have also added it to our homeschool group's website Math Links page so that others can experience the fun and excitement that we have by visiting your site.

Thank you for all you've done to help provide ideas and tools to help make math exciting! Keep up the GREAT work!

Blessings,
The Painter Family
Texas


9/23/05

Hi Math Cats!

Hello! Today is my first day on this website! At first, i thought that it might be some kind of boring but after exploring Math Cats, it has proven me wrong! This is so fun and cool that I'm almost reluctant to do other things and rather to explore more of this site! Continue to make this site a wonderful and cool maths site for us to learn! Thank you once again!

Lots of love,
Jia Min, Singapore


9/15/05

WOW! I just love your site. I had my husband do a Google on "odd numbers" tonight in the hopes of finding ideas on how to explain to my 7-y-o son (who has PDD-NOS, possibly Asperger's) about odd & even numbers. He had a homework sheet w/one odd-even question, and I had NO idea how (or if) it was explained at school. We found exactly the help we needed at your site; we used the finger pairing idea and it worked perfectly! With his visual/hands-on learning style, it was right up his alley! In fact, he started persevering on it--I had to redirect him several times so we could finish the rest of his homework! Thank you again for this site. I plan to come back when we need more math ideas!

Christina C., proud parent


9/14/05

I was doing a Math project for school on websites for math and I lucked upon your site. I am going to tell my children and I am sure you will be hearing from them. Thanks

Cheryl A.
Cleveland, Ohio


9/14/05

Dear Maths Cats,

Thanks you for making this website, it really help me alot in maths specially in writing the words like million, billion.

love you
Harveen S. - year 5
from Hong Kong


9/9/05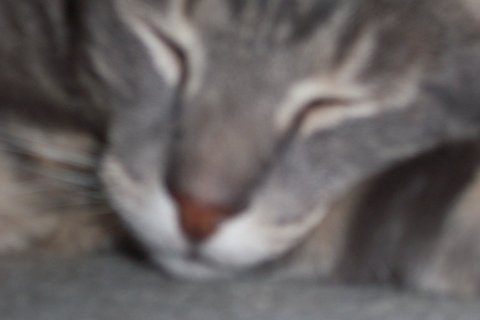 This is Ninneyman and we love math cats!
I've never really liked math because it was always my worst subject. I could never go home and just study and memorize, it was (and still is!) difficult. But, on the day I was suppose to give my math presentation (I was SO nervous everyone had already gone before me and got low grades!) I showed my whole class your website, everyone loved it! It went great with my presentation and i was the only person to get a "100"!!!! Thanks Math Cats!!!
Thank you again, Kalyn!


8/17/05

math cats ya'll are the best. i get on your site every day. it's awsome.

mallory
lufkin tx


8/16/05

Dear Math Cats,

I am inspired by everything here. I was just reading some letters and I really like the first response because math is probably my second favorite subject, and I love doing it all the time. In my Space Class, a program in my school, we did the thing with the goat/wolf/cabbage. I knew it then, so I keep trying it here but it isn't in my brain yet. I am trying really hard to get it back! I don't exactly understand the picture thing but I really want to do the part about estimating on grass and stuff. It seems fun because I estimate every year with a jar of candy at my school. I can hardly get out of this place... I love it so much! Well, I guess I have to. Hope to hear from you.

Madeleine
Richmond, Virginia


8/16/05

dear cats math,

I love multiplcation but I've been having trouble. But then I viseted your sight and thanks to you I know my facts

Maddie
scappoose, OR


8/16/05

hello i love your web site it is so cool it is so much fun i always learn from the site and some times when i am stuck i always go to your site you are so cool and dont let them have any info ok i dont know you guys but i still like you web site i dont just like it i love it and you know that i come here every day i also am going to ask my grandma if it is ok to go on her computer ok and you should put more sites on the thing and you should put all cats on it i love cats because i have one and one died and i relly like to play with them and some times i call them math cats because they are trained to say meowmeowmeowmeowmeowmeowmeowmeowmeowmeow and that is how he does math and he is so cool and remember i will talk to you later bye

ashley
brooklyn new york


8/15/05

dear math cats, You have a really cool way of doing your multiplication. i'm gonna come to our web site more often

sasha
canada


8/14/05

Hi Math Cats!

I don't know how, but when I was just surfing I went through your website. I enjoyed all the games and told all my friends about your website. From that day I always loooovvvvvveeeee playing on this website.

Love,
Anuprita B.
Suva, Fiji Islands


8/8/05

Dear Math Cats,

I'm 12 yrs. old. Thankyou for this wonderful site, which helps us to explore the fascinating world of numbers in an enjoyable way.
I find that it is really EXQUISITE!!!!!

- - -

8/7/05

Your site is really great! I really enjoy it. It gives us all a great chance to explore the fantabulous world of Maths. Yours Sincerely,
Samantha P.
Sharjah, United Arab Emirates


8/7/05

Dear Math Cats,

Thank you for making one of the best sites I have ever been on !

from serena 
sebastopol CA


8/7/05

hi math cats i think your website is really cool we went on your website at school and everyone thought it was great

from jocey-
england
p.s could you put a few more games in?


8/5/05

Math cats are cute and know all math problems. They are really popular. Math Cats Rule!

lissy
California


8/5/05

Dear maths cats

I love youre website very much and it gave me some new ideas on how to treat my cat, he is very lazy and fat. And I like youre crafts center very much too.

Carla
Howick, Auckland, New Zealand


8/5/05

i made this toothpick statue with only one(1) box of toothpicks and paper it is a fun thing to do it took me about 1hour to build it, you have to have pactienes to do that!!!!! i love mathcats but i still love dogs alot i'm a tom boy i love to ride fourwhellers

Holley K.
Foreman Ark. U.S.A


7/23/05

I love the math cats website it is cool! I like cats so I can tell my cat about the website. My cats name is silly. I named my cat Silly beucause he is silly! Thank you math cats!

claire
georgia


7/23/05

Dear Math Cats,

I am a teacher and lover of kitty cats. I am so glad I found this site (quite by accident) and I can't wait to share it with my student-kitties and fellow teacher-cats.

peace,
karen
Louisville, KY


7/23/05

I just stumbled into your site,love it and had to drop you a line. I feel like I have found a new and wonderful friend!

I have been a full time computer lab teacher at a small parochial school on Long Island outside NYC for just over 10 years. Prior to that I became involved at the Goudreau Math Museum in New Hyde Park Long Island. I am going back there this autumn as I am now going to 3/5 at school. I am a Grandma of 2 infants, have 3 Cats - Rooney, Larry and Swaysee and love math. My sister lives in Bethesda!

My anticipated fall theme at school is "Apples and Oranges" . I hope to tie most activities for grades k-8 to something with Apples or Orange things ( oranges, pumpkins, carrots ... countries with orange in the flag - very very broad) ANyhow I want to send youngsters to your site = I THINK your background is Orange === Then again I am Red/Green Color deficient - so if I am wrong I will say "ORange U glad it looks Orange to Me!" Is it orange???

Betsy
Long Island , New York


7/21/05

Sorry to say this, but i'm in 2nd grade and i think your site really stinks and is boring. I really wish that you can improve the site so it is a better entertainer for students who like to study, like me. Also maybe the site can also be used for older kids like my brother who is about to go to 8th grade and my sister who got moved up two grades and now she's in 8th grade when she's supposed to be in 6th. So if you don't like my request for making the site better it' ok. i just wanted kids from other places to see my point of view of this site. Thanks for your time Math Cats (the name Math Cats is also a little uncool too). =(

Nikki B.
Monmouth Junction, New Jersey

- - - Hi! This time I'm writng for my brother. He actually looked on the website again and really thinks the new stuff you put on are worthwhile. Also you know those chalkboards with letters that unscramble into words those are cool too. He wishes that you can turn the site into Math Dogs instead of naming it Math Cats. C ya! =)

Nikki


6/18/05

dear math cats

thanks

you are very helpful to me you helped me learn my math very quickly . thanks agen. sincerely,
noella m.


5/25/05

I am putting a website together for my junior high students. You have a marvelous site and are incredibly creative. May I add your site to my list of links?

Dave R.


5/21/05

i love all the cats especially pelu and i learnt alot of new things thank you very much.

Tan Chen H.
Singapore


5/9/05

This website is way cool!! My mom just sent me on it and from the instant I saw it I Loved it! I love cats. I have two at my house, Fluffy, (a one year old female) and Snickers, (a two year old Male) Snickers meows very loud and it drives my family nuts because whenever he gets lonely he walks up sand down the hall meowing as loud as his little lungs will let him.

Katie


5/1/05

My son and I visited your website, and we love it! He is homeschooled. Thanks!

Susan P.


5/1/05

i love your games they are awesome.they really helped me learn how to do math!

Shayna L.
northfield nh


5/1/05

I Like The Way You Follow The Arrow, i think That, This Website You Made Is Good For Kids For Learning

From Alexis N.
New Jersey


5/1/05

hi i love looking at your pictures and solving problems and i also love cats

shelby a., 6th
kitt, pa


4/19/05

I think this is a really grat and fun website.
When I was doing tesalashons it reminded me of the one I made in school and got artist of the week for.

Rachel M
las vegas, nevada, usa


4/15/05

Dear MathCats, I think your ideas for multiplucation is really creative. So I think you should keep doing what you do because it's very creative!

Aquilla
Norristown, PA


4/14/05

 Hi Math Cats my name is Lucinda R. My teachers name is Mrs Zinerman she tould us about your website it is so cool. It helps me with my maths Thanks!!!!!

Lucinda R.
Australia


4/14/05

Hey, Math Cats I have never been to your site before but when I visted your site I really liked it I hed a great time. I learned a bunch of new things!!!!!!!!!!!!!!!!!!!!!!!!!!!!

Nikki W.
Rayville, Louisiana


4/12/05

 Dear mathcats, my favorite animal is a cat. tigers are the most powerful cats of all! and cheetahs are the fastest land animals! reaching a top speed of 70 mph!!! I love mathcats!!!!! It is my favorite website!!!!!!!!!!!!!!!!!!!!!!!

Abby S.
New Ulm Minnesota


4/5/05

Dear Math cats

I have been on your web site for 4 years.
Also I have a cat his name is tweety.

Oxauna
Killeen, Texas


4/1/05

Hi Math Cats! I Realy Love This Web! I Have Found Very Interesting Math Games That Are Really Fun!

Amrita
Winchaester VA


4/1/05

Hey Cats, I visit this website 'cause it is so cool. I love the games and I love the birthday calendars. My friends love to join me and help me with all kinds of stuff here, and they love the site, too. Mama thinks I learn a lot here! I love that 'cause she lets me play here all the time. I wish that only every computer has access to this, even though some have no internet.

Paulina S.


3/26/05

dear math cats I realy like your website so next friday I'm going to show my class this website because we only get to have free time on fridays p.s I'm also going to show my teacher.

~name~Maya age~8~
tacoma, washington


3/23/05

I have a child who is 8yrs old, she is struggling in Multiplication. I checked out this website and will use you techniques. Wish me luck!!

Raquel R.
Harbor City, Ca.


3/22/05

Dear Math Cat,

I love this web site it is d best!!!

I know this page because when i was at school my teacher was looking 4 a website that helped all of my class on math. Since that i know this page she gave us 3 webs but when she was going 2 show us this 1 she said that we'll all love this page. My friend Tessa loves this page more than i do 'cause her favorite animal are cats!!!! I also like cats but not us much as her.

And before i say byebye i wanna tell u kitty cats that u guys rock i just visited this web n now i love it, and just 1 thing, u could put math games so that we can learn math havin fun!!!! Math is my favorite subject even though i am not good at it oohh well. I am 10 years old but i turning 11 this year may 18!!!!! Isnt it great, maybe u can write 2 me d day of my birthday now that would b cool!!! Ok byebye!!!

Silvana
Jakarta, Indonesia


3/21/05

im doing a project in math class. i go to chestermere high and im in grade nine. i chose to use your website because i think that it is fun and creative for the younger students and is very intertaining. even though i am 14 years old i still think that your website is very ammusing and i believe that younger students would enjoy it very much.

jena g.
chestermere, alberta, canada


3/20/05

Dear Math Cats,

This is such a cool sight just don't put more games on it or know one will explore the othert parts of the website but it could use a few quizes here and there. By the way the art on this web site is beutiful especialy the moving ones!

Taylor
West Virginia


3/20/05

dear Math cats,

I am so so so so glad you got my letter!!!!! I ALWAYS re- member my cats when I go on Math cats.EVERY day I go on Math cats.I still remember the first time I went on google I serched on cats there was a whole list about cats I saw Math cats I cliked on it (not knowing what it was) The first thing I did was the chalk board, I looooooved it since then EVRY day I do it. Next, I LOVED it so I played some more like the gallery, the Math cats crafts and the Old Math cats, and Math cats love Micro Worlds, I also did Math cats explore the World, AND finally the attic. I loved them all!!!!! Well I should say I LOVE them still

I love your site!!!!!!!! your fan,
Sarah S. Rotterdam Holland Netherlands


3/19/05

hey math cats,

i love your math cat games. Also that you teach us really cool things now a days. I hope you can come up w/ more tight stuff.

arely, your favorite new friend
brownsville, texas


3/19/05

math cat thanks for you to giving me improve my maths.
I am really very happy.
my father bring us to penang

from the sender, jesslyn
singapore


/05

math cats i am in high school yet i still love your sight i mean it has alot of cool things i can teach my little brother and sister

kayla
Beanstation, Tennessee, USA


3/17/05

Dear Mathcats,

You really make learnig fun! Never stop. I love everythig you can do on here. Thanks for the site.

Megan


3/16/05

I "stumbled" on your site, while searching for tessellations. Wow!!!!! Thank you! I teach Year 5, and there is a wealth of ideas and activities I'd like to implement with my students.

Edith
Gawler South Australia Australia


3/12/05

Hi math cats!
I LOVE YOUR SITE!!!!
I love the game where you use bricks to build stuff!
Bye!

Dana
Perth, WA, Australia


3/9/05

Dear math cats I really enjoy your web site.Me and my parents love it !IT IS GREAT!!!!!!!My favorite game is polygon playground.

Sincerly,
Emily!!!!!!!!!!!!!!!!!!!!!!!
Clayton North Carolina


3/7/05

Hi Maths Cat!
Do u ever have magined that everyone loves u?
Well i love u more then anyone!

Judy M.
Korea


3/2/05

Dear math cats I think this is a great idea to have a web sight to help children with their math not only to help them with thier math but to do it with exsitment becuase when I was in third grade i had trouble with math. But now i am in fourth grade and I have an A in math. I hope you guys enjoy the rest of your day. Bi Bi.


2/27/05

Hello MAth cats, I love your web site my favorite is crossing the river. but i dont know how it works i have been trying for a long time can you tell me? Can you do a lesson on fractions they are really hard and your's are always fun and exiting unlike other boring websites I love it when our teacher sais where going to mathcats website i shout Yeah!!!!!! Meybe you can make a Science Cats or even a History cats... repyl X0X0X0X0X0

- Laura
Warrenton, VA
p.s. Please take my suggestins
p.s.s you are on fire!


2/26/05

I think you are awesome!! i used to hate math and now it's one of my favorite subjects! thanks alot!!!!!

kevyn s.
sparks, nevada


2/23/05

Je trouve votre site super!!!!!!!!!!!!!!!!!!!!!!!!!!!!!!!!!!!!!!!!!!!

Flora
France


2/19/05

HI MATH CATS, Im 10 and I like to play school with my 6 year old brother. He is more intrested in math more than any thing else. I love math too. So my brother and I enjoy exploring this wonderful website. It's so much fun!! I like printing out the dotted papers to make tessellations! Thats my favorite! I think maybe if you could teach us a cool math game it would be ok, but thats up to you. I already know a lot of math games from school. Thanks to the creater(s) of this super awsome website!

Emily and Glen
Framingham, MA


2/19/05

Thank you so much for this site! I am a volunteer mentor to a 12 year old girl who is strong in math and I am doing my darndest to keep her interested and willing to perservere as she navigates the shoals of adolescence that await her. This site is a delight!

Ann H.
Lake Oswego, Oregon


2/7/05

I am an Environmental Scientist (and the mother of a four-year old) who found your website using Google. Thank you for a wonderful resource for both me and my child.

Shawna C.
Roswell, NM


2/4/05

Hi Math Cats, I am Victoria. I E- mailed you a while back.I looove your site!!!!I get to your web site by the links at my schoolweb site. When my mom is on the computer, if I want to go on Math Cats, she gets right off and lets me go on. My family loves Math Cats too!!!!!

Victoria
East Haven, Connecticut


1/23/05

dear math cats,

I love you things on the site. I printed a lot of the projects. my mom even likes when I do that. I still leave her speachless of where to get the cool and nee stuff. I hope you make other websites like hoursechemistry.com. anyway I just love you website I have it saved on my top favorites so I can just click and be there.

from, olivia
St. Louis, MO


1/21/05

Dear Mathcats,

I love your website! It's just heart breaking to read that I just found out about this website. Whoever created this website is awesome! If there is more than one person that created this website they're awesome also. thanks for creating such a wonderful website. Also before I say good bye, I think cats are sooooo cute. My complements to the creater or creaters. { cats rock!} I still loooooove dogs!!!!!!!!!!!!

Dog and Cat Lover
Nashville, Tennessee


1/18/05

I love this wb site so much!!! I came across it by accident, and it was the best mistake I ever made!!!!!! Cats are my favorite animals,and math is one of my favorites subjects, and I was so happy to see them both in one site!!!! I told all my friends at school about it, and I think they will love it too!!!!!!!!!!!!!!!!!!!

Elena C.
Brooklyn N.Y


1/10/05

Dear Math Cats,

I really enjoy this website. I've been on it before, last year, but I forgot all about it until I was looking in our "Favorites" on our computer and I saw it. I decided to check it out, so here I am writing this letter. Although I don't like cats at all(underline, underline). I like dogs and I wrote to you before, you've probably forgotten, but you told me it wasn't about the cats, it was about learning math. I'm very good in math (not to brag). I'm in T.A.G (talented and gifted) for math. I also like reading. You should make a website called Reading Dogs! It would make me so happy. Would you please consider it? Thank you so much!

From your math liker and cat hater, but will appreciate your drifferences from me (not everyone's the same)n, and much wanting a Reading Dogs website!,

Sarah :-) (Remember to keep smiling!)
Hampton, Iowa, U.S.A


1/6/05

Dear Math Cats, I think your website is wonderful and educational for children.Right when I got on this website I thought in my brain that this will help me with my math. Also my sister can learn story math problems a little early.

Imani
Macomb, Illinois


1/1/05

I just love your web site! I get up at 4:00 A.M. too see if you have any more scoops and cool new things. I also love cats, and get this I even addvirtize this site and I'm only 10!!! And me and my gals all love the site too, and I have like...15 of them! I wonder if I will still lovvvvve this site.
LUV YA!

Yaya (Olivia)
Graf. Germany