[Note: On November 9th, 2003, a computer crashed at Math Cats, and many children's writings were lost before they had been posted on the Math Cats website. This included pet stories, math story problems, and contest entries, as well as teacher requests for classes of Math Pals. In late November, Mama Math Cat posted an announcement with this sad news. Some of the messages below were written in response to this news.]

12/31/03

Hi Mathcats

I love ur Mail I read it second minute every day!

All I have to say is MATHCATS RUUUUUUUULLLLLLLEEEEE!!!

Greetings Wilmie B.
South Africa


12/30/03

Dear mathcats,

I am soooooo! sad about what happend to you. I will remeber to keep you in my prayers. god bless you,

laura.


12/30/03

I have four pets. Their names are Tony, Loki, Duchess and Annie. Loki and Duchess are cats and Tony and Annie are dogs. Annie and Duchess dies a few months ago I miss them but going to the Math Cats website helps me forget about them for a little bit. Thank you Math Cats!

I love your site.

Kear
Harvey, NB, Canada


12/29/03

I love math cats

(deer) math cats

i love your website and my most favorite animal is a cat I bet math cats can do anything but rainy days yuck, I like snowy days better and I know you guys donít like rain at all because your cats and I donít mind that because cats are very peaceful animals

from: becca


12/28/03

Mama Math Cat,

I hope that you find all the papers soon!

Sencerly your friend
Raven


12/27/03

Dear Math Cats,

I looooooooooooooooooove your website! It's the coolest! All of the cats are sooooooooooooooooooooooooooooooo CUTE! It seems like a lot of kids have trouble with math but you really help them.

LOVE,
Gianna


12/27/03

Dear Math Cats,

I love your website and can't wait to tell the 3rd Graders in my class about you when we get back to school. Do you have any other web sites that you also enjoy about Math. I love teaching my students about Math and in the month of January we have 18 packed days planned on Geometry. let me know if you have any other site you would recommend that I visit too. YOUR SITE IS OUTSTANDING...A+

DEBORAH D.
ILLINOIS/3RD GRADE


12/23/03

I REALLY LOVE YOUR SITE.

Elisha W.


12/19/03

math cats rule!!!!!!!!!!!!!!!

Dear MathCats,

What a cool website! I like the OBBL blocks.
Am sorry what happen. I will get to go on your web site every day because my school is going not going to school until Jan. 5!!!!!!! Could you make a think about adding three numbers? I hope I win the t-shirt for the conest. I wonded if I could write a story about math cats and me for the writing contest.I have to go now! Send back soon!!!

your friend
Sara


12/17/03

I think mathcats is very educational and is very good for the mind and it's challenges you!!!!

Keisha


12/15/03

Dear Mama Math Cat,

I wish I could help. God bless you. Let Jesus be with you.

Summer A.
Florida


12/14/03

Coooooooooollllllllllllllll!!!!!!!!!!!!!!!

Dear mathcats.

Ilooooooooooooooove your web sitte it is coooooooooooooooooooooooooooooooooooooool

Andrea J.


12/14/03

I was trying to help my 7 year daughter work on a project she had to do on Kangaroos and their life span. The website that you have it wonderful everything is very clear you don't have to look or search as soon as you come onto the site everything it right there. The interactive information when you move the mouse across it is great. Keep doing what your doing this site is very help and user friendly for kids or just people who are not very familiar with how to search on the web.

You guys are number 1 in my book.

Sincerely,
Devita F., Parent


12/11/03

I'm really sorry for the massages.
I'll try to fix it ok!

Taylor K.
Vernon Hills, Illinois


12/8/03

My firends and I will help yous

Anna N.


12/8/03

Dear Mathcats,

My name is Tom F. and I love your website. I absolutely love math and I love cats too. I have a cat. his name is pumpkin and he's an orange tuxedo. He is so adorable!!! Well, gotta go! E-mail me sometime! Bye!


12/7/03

Dear Mathcats,

My name is Samer and I'm vey sorry that your computer crashed. But I've visited website many times before and it is a pleasure to visit your site. I'm also glad to write you an e-mail for the first time ever.

Love,
Samer


12/7/03

Dear mathcats

I love your web site. I think your web site is fun. There is alot of stuff to do.

love amanda lyon


12/7/03

Math Cats I am sorry that you loss some of your letters and you have to feed your pets and take care of your pets too.


12/5/03

the mathcats are sad please help them way

Jessica
Newcastle, Pennsylvania

ps. never foreget mama math cat she has helped me threw my time in prision i ever rented her movie watch us dance!!!!!! you should by MATHCATS HELP THEM OUT


12/2/03

Dear Math Cats,

I have not mailed a letter to you before but, I heard a bout it and I, thought that I should try it, to help me with my math, and you know what? It did! I used to have an F in math but now I have a B+! Thank you so much. I don't come here often because I have a lot of homework and I was wondering when do you think would be the best time to come to MATH CATS?

Sincerly,
Aliza

P.S. I'm sorry about what had happened.
I hope you get it fixed. PP.SS tell every body at Math Cats I said HI!!


12/2/03

YES YES AMAZING!!!! It is GREAT WEBSITE!!!! because I learned about math calcalter (sp?). I found out about my age instead of use month old That weird but AMAZING!!!!!!

Richard D.


12/1/03

I would love to help cats!
If you need help, I'm your girl!!!!!!!!

Kelsey S.
Tilbury, Ontario, Canada


12/1/03

I'm very sorry for you and I hope you get better! I like this Mathcats!

Lola H.


11/29/03

Dear math cats,

i love your website and i love the way you teach math. I absolutely love kittens with a passion. I hope you add more things to your website because itz the coolest.

Sincerely,
~Xiomara~


11/29/03

love your website

Hi,

I absolutely LOVE your website. I have a son who is in 1st grade and I currently create my own math problems for him since the homework that he brings home from school is not challenging enough for him. Your website will save me A LOT of time in the future. Your website makes my job of teaching him when he gets home from school just a little bit easier!

Thanks,
HtC


11/27/03

your so cool

I love your website. It's creative, fun, not boring, and so cool. You know just what to put in your website. I think you guys must be really smart to figure out this website.

You fan, lauren age 10


11/24/03

Dear Math Cats,

I LOVE your site! At school I can't stand math. But you site made me love math. Thank You!

Phoebe C. age 8, Westport, CT


11/24/03

thank you mathcats!!!!!


11/22/03

thank you mathcats

Dear Math cats,

I love your site it's really great because I love cats thank you for setting up a site where you can learn and you can see your favourite animal on your screen

x Vicki x
Great Britain


11/21/03

How much fun this is

Dear Math Cat,

I love your site. Ive learned more here than in school. There's so much to do here. I love how you learn so much while having fun. I live in a small town in Kansas and there's not many schools, but now it doesnt matter.

Bye


11/21/03

good job

sorry, to hear that alful thing
__________

[This sweet message refers to the recent crash of the computer holding hundreds of children's contest entries, math story problems, pet stories, number stories, and teacher requests for math pals classes. The Math Cats are devastated!]


11/20/03

I learned about the site because I work for the Association for Library Service to Children, and a committee of our librarians designated your site as a "Great Web Site" for children (see www.ala.org/greatsites).

But the reason I'm using the site is because I tutor a 3rd grade girl who is really struggling with her math. She likes the word problems developed by kids her age, especially - I think they make her feel like, if other kids can do math, she can as well. So I go to your site to check out the activities she might enjoy, and I think it's great!

Thank you!
Meredith P.


11/20/03

Hi,

I found out about math cats through another e-mail from a friend of mine. I browsed though the site and quite enjoyed it, especially to brush up on my math skills! I have 4 children ages 11, 9, 4, and almost 2. I know the older two will have some fun with your site.

Thank you for providing such a wonderful website!

Odette P.


11/19/03

Dear Math Cats,

I like your website it is so cool. I really like the cat with hearts around it on your mathcats mailroom. thats all for now.

Love, Jazzmyn D. 4th grade


11/16/03

Well, I have just seen it but it looks neat to me and I sent the web site to my friends I hope they like it! Keely


11/16/03

Dear Math Cats,

I thought this sight was boring at first but now I dont want to stop. keep up the ggod work. I am going to send you cats a picture for your gallery. I hope you like it. I LOVE MATH CATS!!!


11/16/03

Dear Math Cats,

I really like your website. My name is Anika and I am eight years old. Will you put my pictchur up?
__________

[It is now posted in the Math Cats Art Gallery.]


11/16/03

Dear Math Cats,

I realy like your website. My math teacher Mrs. Becwith just showed me this cool site!!! She showed me anuthor website called www.mathplayground.com. I didn't go to it yet but I'm going to. I hope you put this on the website.

from Julia W.
Mercer Elementary School
Mercer, PA


11/15/03

Hello Math Cats!!!!!!!!!!

I love your site! It is awsome when you can see exactly how old you are. My teacher took me on your site and took us some awsome places. One question, where is lemonade stand? Well, thanks so much for letting me e-mail you.

From,
Zoe H.


11/13/03

Dear mathcats maker!~!

I LOVE YOUR SITE!~!

My teacher found it and i have only played it since i have been on for 2 hours and i love it , i like the games and stuff. Please if you make a new site tell me i am Jessica O. and i just cant wait for some thing really fun on your site i thought it was boring before but now i think it is the best , please please post this on your site i love your site sooooooo much!!~~!! I wish that all sites are this fun!~!

FROM YOUR NUMBER ONE FAN OF YOUR SITE!~! JESSICA O.~!

p.s. # one site!~!


11/13/03

I gust love your stuff on this site

love kelly

HOPE TO HEAR FROM YOU SOON Write back to me


11/11/03

I am a home school mom and was searching for ideas to use cuisenaire rods for my 5 yr old kinder-girl and the search engine led me to you. It was great and I appreciate your efforts.

Linda


11/11/03

The mathcats web site is really fun and enjoyable to the children that I work with. Please come out with more!!


11/10/03

cool!

i love your site! it is so cool! you have a very interesting way of teaching math! it is very interesting. alot of kids don't lik math because many teachers tend to make it boring. i used to hate math, but the last time i came to your site, i put it on my favorites list right away! you have such a cool way of introducing math in a positive way! i think every kid who is not comfortable with math should come to your site!

sincerely,
anna f.


11/10/03

My interest are level 3rd and 4th in math. This will be useful for "special children" that I work with.

I definitely will be sharing your site to other teachers because it contains valuable information. Children will find everything interesting.

Sylvia A.


11/9/03

i have a cat it is weared it loves water it is crazy

darcy


11/8/03

King Cat

We love cats and we just love your site. We wanted to say HI to the math cats!

from
Charlie and Tasha
___________

11/10/03

HI MATHCATS!!!

Charlie and I got your message. We really like your website because you can learn maths and have fun at the same time! We usually hate maths but on this website we love them!


11/6/03

hello!!!!!! I LOVE UR SITE!!!!!!!!! plzz add me to ur club!!!!

yuors truley a HUGE math fan,

Traci Schmidt

P.S. I have an "A" in math cause of u!!!!!


11/6/03

hello

i luv u


11/4/03

I like your website

hi cat
i like your website
it is a buatiful, wondtiful website

i forgot my name Sarah W.

bye bye bye bye bye bye bye bye
cccccccccccccccaaaaaaaaaaaaaaatttttttttttttttttttt


11/4/03

About school

To math cats

Hi my name is Saskia I am writing this letter with Abi my favorite subject is maths. Our teacher is Mrs Rae. Our real principal is Mrs Earl but she's on course so we have Mrs Scott. Mrs Earl is coming back in term 3. I really like math's cats it's really cool. We've been studyng Vikings at school.

FROM ROOM 17 Written by |Saskia and Abi.
New Zealand


11/4/03

hi mathcats .
__________

11/5/03

hi i think your web site is wicked
how many emails have you had of the years. i bet its loads because its great going onto your site. i have told my mates about it


11/4/03

hi maths cats
this is megan m.
from bangor i think maths cats is great!!!!!!!!!!!!!!!
but i only found it today (4th novem ber 2003)
thanks.
luv megan m.!!!!!!!


11/3/03

Dear Math Cat's

I'm 8 yers old. I absioutly love you'r website. Can you send me more emal, and crafs to me?

love,
kayla


11/1/03

Dear Mathcats,

I love your website. I have 4 cats of my own. I like mathcats because it is a lot of fun. I especially like the mathcats explorer. I love cats a whole lot. I especially like the mathcats.

from Emily S.


10/31/03

Hey! luv the site! can u put this on the internet? bye Sara


10/30/03

Hi,
My name is Amanda and I teach 6th grade math at a middle school in Arizona. I also have an elective class in which I am supossed to be doing art part of the time. I found your website while searching the internet for math art projects that I could do during this elective time. I have already use some and look forward to using moore of the ideas I found. Thank you.


10/30/03

Dear Mathcats,

I think you are great.

Tong Yi
China
__________

11/5/03

Hi! My name is Tong Yi and I think you kitties are very cute! My favourite animal just happens to be cats! You make maths cool and fun! I am glad my teacher told me about you guys and you great website!

Tong Yi


10/29/03

Dear Math Cats

I love your website!!!!!!!! I have tried out your isosihenagon and it came out great. I have included the picture in an attachment. Please will you show the picture in the message board??

Sita B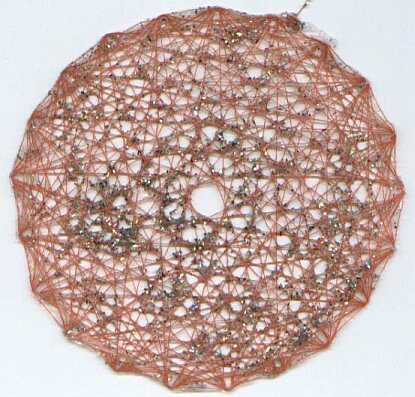 10/29/03

Hey there!!! I love your site.

Dear Math Cats,
I love your site. It is very fun and very cool. It helps younger kids under stand math more than they did. Now that I found out about this sight, I love math now. I used to hate it a lot. But now I love it. I also love your site. I love your site more than I love Winnie The Pooh. It'll also keep my grades up in math too. Thank you
I hope u luv my letter. Please enter it into your mail box so every body can see wut I wrote.

Trina. buh bi


10/28/03

cool man

This site is like totally hip like totally cool dude!
Peace Out!

Anne-Joell KIY.CAT


10/28/03

I saw a link to your website on Humpherlink.uk. My daughter is 5 and in Kindergarten. We're homeschoolers so I'm always looking for neat sites and yours seems perfect. Our method of homeschooling is unschooling so we have very little structure and follow our daughters interests. The design of Mathcats seemed perfect for us, the way it's open to exploration without a strict line to follow. Mathcats sparked my curiousity so I'm sure that it will help her develop her love of math further.

Dawn
United Kingdom


10/27/03

I am the k-8 math coordinator for the Barnwell 45 school district in Barnwell, SC.
I was doing a search to find material on transformations and just happened upon you website. Since I am crazy about cats it caught my eye.
I really like your website. I plan to use it and share it with my teachers.

Jaci B.


10/27/03

Thanks for sending the newsletter and for developing such a fun site. I saw a reference to your site in my husband's NCTM bulletin. I am presently staying home with my son who just turned five. He will be going to Kindergarten next year but I am always on the lookout for things to do with him academically. Anything that will provide a fun, engaging, different approach to counting, number sense, attributes, spatial awareness, etc.etc. is welcome. Most of the activities on your site are beyond him at this point, but it never hurts to sit with him and do the activities together.

I was also a teacher in my past life and will be looking to return to the classroom when Christian goes to school. So, professionally, I am also interested in trying to keep myself reasonably current and love to check out what other teachers are doing. I also find it sparks my own ideas to adapt for my son's abilities when I am privy to the great ideas that are out there.

Thanks so much for sharing your hard work and creativity. Your students and their parents are fortunate.

Mary Ann C.


10/27/03

I guess I really should introduce myself, even though we've already sort of "met" through your wonderful help with a couple of my projects in the MW forum. I teach computers at a private school in Montreal. The students are already pretty familiar with MicroWorlds, as it is used in grades 1-6. The previous teacher, who is on a year's leave of absence, swore by MicroWorlds, and I'm beginning to see why. I guess my main struggle is to get them to start troubleshooting on their own, and experimenting. I would like the students to do more advanced programming than they have been doing, as I know they are capable, but some of the concepts are difficult to get across. I guess my main struggle stems from the fact that I am teaching MircroWorlds for the first time - as a matter of fact, I only just graduated from teacher training college, and didn't originally plan to teach computers (although I'm loving it). Also, several of the projects are very similar to what she used to do, simply because she is a brilliant educator - I would love to attend a workshop or something that would enable me to develop some things of my own. But so far, the MW projects book and the MathCats pages have been my top resources!

>* How did you learn about Math Cats?
I was browsing through the MathCats web sites, (I already subscribe to the MW Forum) and came across the newsletter. As the forum is incredibly useful, I thought, the more I can get of Math Cats, the better...

I look forward to reading more! Thanks for taking the time to create/operate MathCats - it's really indispensable to me. If ever there is anything I can do to help, please let me know.

Tania A.


10/26/03

this site is great! I'm a high school student tutoring elementary kids in all subjects, but especially math! we try to have some new fun activity every session to make homework less boring and I've found a wealth of ideas here! thanks a lot!


10/26/03

Hello! Math cats you are the best! I love you! I will give you another letter some other day. Love Athena S.
__________

Dear math cat you are the so smart. I like you because you are cute. I will vist you when I have spare time. Remeamber to follow your dreams. Always have a good day and remeamber to smile. I will sent you more letters some other day. Wish me luck! Your frenind Athena
__________

I love you! Good job! You get a 1 on your Report Card if I am your teacher! Athena


10/26/03

hi i love your website it is so cool you should add more to it i love your website bye bye
__________

(after receiving a reply) 10/28/03

thank you of replying i have never had a website reply to me before you are one of the coolest websites ever reply again

Jackie


10/25/03

I joined math cats to receive information on grade activities and lessons for primary and early junior grades (grades 1-6). I am at teachers college this year and came across your site when looking for data management lesson ideas for grades 1 and 2. Thanks for putting together such a great resource.


10/24/03

dear mathcats,

this is a site where kids can learn their math facts and have fun at the same time I used to hate my math facts now i luv them thanks to my favorite math fact kitties!!! at school we have a big book of our math facts and i used to hate them but now i do them without even hussling thanks to you my favorite math kitties!!!
thats so cool how you have fun and learn your math facts at the same time!!!

i luv u ta-ta for now,
mikayla w.


10/22/03

HI! I absolutely adore your website!!! I think it is a wonderful idea!

Jean N.


10/20/03

A friend emailed me your age calculator and I was curious about your site. very interesting and fascinating.


10/19/03

The Best website ever made in history of kids!

dear math cats,
i luv your site i wish it was a cd rom so i could play it evry day! i wish i won the number contest too! i wish i could judge 1 of the contests! like a math one! u should be an allstar and put up a thing on your website 2 solve kids problems. have as much fun as u can and remember...
THIS IS THE BEST WEBSITE EVER MADE IN THE HISTORY OF KIDS! :)

your frien always as long as i live,
phoebe age 9 (just had a birthday on october 6th)


10/19/03

I am a BIC teacher, grades 1-3. (In Texas BIC is for children who have emotional problems.) I have applied overseas to teach and they are using Math Cats. I found it great when I was glancing thru everything today.

Thanks for a great site


10/18/03

Hello,

I wanted to let you know that I just love your web-site!

Thank you for making the Web a better place!

Tracy S.


10/17/03

To kittys you got groove(and games)

Dear kittys that love math,

We just found your web site in a book and we really liked it.

you are cool!!!!!!!!!!

love,
the wood duck spys girls club for nature


10/16/03

Dear math cats.

I think you're website is very cool!!!!! It make maths fun!!! Maths was my number one favourite subject before I discovered your site, but you have made it even more fun!!! I tried making your icosahedron with sring art and it came out purrrrrrfectly (Sorry about the bad joke). I hope you keep adding more games and more activities. Do you like the picture of the cat??

Keep it up!! Sita B
England
__________

10/18/03

Dear Mathcats

I love your website!!!!!!!!!!!!!!!! I am nearly fourteen but there are still things that impress me up to now that I didn't know about. (Like on the magic chalkboard!). Thanks for hours of entertainment. All your explorations were fun, I especially liked the balancing things activity. Keep it up!!!!!!

Love Sita B


10/16/03

Hi - My name is Kathy and I'm a Fourth Grade teacher in NJ. I've been teaching for 5 years. I have never come across a more interesting and user friendly math site! I subscribe to Education World's newsletter and I don't remember if you had a link on there or if your site was attached to something else. Either way, I'm so thrilled I stumbled across it! I've decided to try some of the fall Math activities. I think I might do some of the leaf activities and maybe the spider symmetry. I'm also going to encourage my students to enter stories for the contests. They love to read and write and we were just talking about the importance of communication in Math, not just calculation. I look forward to receiving the newsletter and I'm extremely impressed that you do this by yourself...

Kathy S.


10/15/03

Your site is really wonderful. I am a stay at home mom with 2 very bright kids! My daughter is pre-school age and I am currently teaching her at home. The first thing I looked at was the fact family cards for addition and subtration(a web search brought up your site). We are really enjoying it! Thank you! Tami H.


10/15/03

I read about Math Cats from my NCTM Newsletter- I forwarded the address to math teachers in my school. I teach in a DoDDS School in England. I teach mainly high school students but provide support for lower elementary teachers. All grade levels of mathematics are therefore applicable!

Randi N.
England


10/11/03

Actually--

I just wanted to thank you for sharing. Our child is homeschooling now because we have had problems "communicating" her needs to our school district.

Your site will give us some great IDEA's for Math--so she can really enjoy working.

jc


10/10/03

Wow, what a terrific web site.

I am a pre-service teacher and have got some fab ideas from Math Cats for two of my math projects. One is to do a permanent math centre with various blackline master activities for the kids to do when they finish early with another lesson or at indoor recess. The seat work will cover previously taught concepts which means continual review of these concepts; continually add new activities to cover new lessons; add theme activities (ie) for Halloween etc, and keep the centre area nicely decorated. The work sheets will go on those plastic, stackable folder trays. The kids will keep their completed sheets in a duotang (journal) which the teacher will mark when time permits; when the child reaches certain pre-determined criteria (ie) for every 10 sheets, student gets a sucker etc... That's my idea, anyway, We'll see how it pans out...

I am certainly adding you to my favourites list. I will also be checking out MicroWorlds. Anyway, I have never been excited about math before and, dare I say it, I am now after having visited your site.

Thanks.
A new fan.
L. Barrett
Hamilton, Ontario


10/10/03

Love the site

You've done a really good job. My daughter, who is in grad school for education, says it's one of the best.

Joseph R.


10/8/03

Dear Mathcats.com,

I think that this site is wonderful. My math teacher recommended this site to us, because she had used your Exactly...how old are you?, and brought it in to class to show us. I wanted to see it too, so when I got home, I used it and then explored the rest of the site. It is absolutely amazing! It captures the essence of fun that there is in math, to help children become better mathematicians. I especially like the cat pictures on the home page, and the cat head that follows the mouse.

I have also seen the page that talks about Jasmin Floyd, who has Fibrodysplasia Ossificans Progressiva, and I think it is very caring of you to have visited her, and even started 'cat tails' because of her. My best wishes to her and her family. I really enjoyed your site and your thoughtfulness. Do you think I would be a good contestant in your story contest?

Sincerely,
Dakota J.
Grade six

P.S. I have two cats myself. One is a tabby and the other is a calico.


10/8/03

I love cats and math

dear math cats
you are the best i like math and you helped me with it.
p.s.are there any cats that need homes write me back.

your cat friend nina


10/5/03

Thank you

I'm sooo impressed with your web site. You're a godsend! My seventh grade daughter was assigned a math/art project of her choice. I told her that I remembered doing string art as a child, and we found your explanations so thorough. Tomorrow we're going to give it a try.I'm a second grade teacher, and know that your site will be a big boon to my students. I feel like I hit upon a goldmine!!

Janet in San Diego


10/4/03

Dear people

Have just discovered your site. Love it!!

Glenda,
cat lover
from Brisbane
Queensland Australia


10/4/03

I just wanted to thank you for creating this wonderful website. I am currently doing my student teaching in a high functioning special education classroom of 1st-3rd graders. I planned a lesson on Odd and Even for my 3rd graders using an idea from your site (The Odd Man out game). My mentor teacher liked the idea so much that she shared it with the principal. I love the school I am teaching at, and hope to get a job there after I graduate. I told both my mentor teacher and principal about the website, yet they were still impressed at my implementation of the game.

Just wanted to thank you for your role in the great relationship I am developing with this wonderful school.

Jennifer F.
Student Teacher
Towson University, Towson Maryland


10/4/03

Hi, my name is Bailey. I went to your website for the first time today. I think it is cool.

Bailey B. Ė age 6


10/4/03

HI there its a really good way to learn more on math, see all the school i went to never taught us that so how can, i find the math skill's that fit my level, i'm partly a slow learner, and not ashamed of it just trying very hard on math and english, i'm 41 and still learning.


10/4/03

I love math cats!!!!!!!!!!!!!!!!!!!!!!!!!!!!!!!!!!!!!!!!!!!!!!!


10/3/03

PURRRRR!

Sandra


10/2/03

I learned about Mathcats thru my cousin on e-mail. I teach special education in Florida - grades K-5. I am looking forward to learning about what is included in Mathcats. As far as my own children: my son is in first grade, and my daughters are in high school.

Thank you,
Diane


10/2/03

Awesome!!!!!!!!!

I think this Math Cats is nice ! Rick


10/2/03

Retirement countdown?

Loved your birthday calculator. Do you have one that counts down to retirement? I am in my final year as a Middle School Principal and would love to have a screen saver that counted down my final years as a reminder to hang in there.
__________

(Math Cats replied that a future-dates calculator is coming soon... not as a screensaver but as a new project on Math Cats.)


10/1/03

I love your site really a lot

I love your site it really shows me a lot of creativity it really shows me that math is something that you should learn. It is really fun i really like the way you make good games on this site you are really good.


10/1/03

Go Math Cats

Math cats
you have a cool sight
one day I went on and saw this great things
Like the art crafts their awesome

Allison


9/29/03

I learned about your website in the NCTM newsletter. I found it very interesting and useful. I currently teach math to grades 7 and 8 and am always looking for ways to get kids excited about math. I am sure I will use your site. Thanks for creating it.

Joan


9/28/03

Hi! i want you to know i love your math your awe some well it was nice. Bye!

The Frye's


9/27/03

Dear Math Cats, I just love your site!
Bye the way, when is there going to be more math games?

just wanted to check.

love gabby e.
__________

(Math Cats replied that more games will be coming soon... but be sure to download the free MicroWorlds web player and try all the games in the MicroWorlds section, too!)
__________

10/20/03

Dear Math cats, I got your note. I was amazed that you wrote me back! Once I wrote to a site, and they didn't write me back, but out of all the math sites I been to you'r the second best!

Oh thank you Math cats!
Your friend, Gabby E.
P.S meeeeeeeeeeow!


9/25/03

I am a teacher in Canada and got to your site via another site from teachers.net. So far it looks great! Thanks! I'm not sure how you all manage to create wonderful websites, but THANK YOU!! My focus this year is improving my math, so I'll visit often.

Diane W.


9/25/03

I am a teacher in Canada and got to your site via another site from teachers.net. So far it looks great! Thanks! I'm not sure how you all manage to create wonderful websites, but THANK YOU!! My focus this year is improving my math, so I'll visit often.

Diane W.


9/25/03

Dear Mathcats,

Not long ago it was my granny's birthday. We don't know the date of the day she was born on but we know that she was born around the 16th - 18th of December. We also know that she was born a bit before midnight on a friday. If she was born in the year 1921, is it possible to figure out the real date of her birthday?

My family has tried in the past but everyone gets different dates and she is such a special lady that I'd really like to find out for her. We have also looked up her registered birth but found that the date of her birthday was the date that her father made it to the office to register her. This was certainly not the same day as he had to walk to the office for a few days.

If you do find the answer please send me an e-mail.

Thank you very much.
__________

(Math Cats replied with a sneak preview of the new Math Cats age calculator that now also tells the day of the week that a person was born.)


9/24/03

Hey Mathcats I really like your website it shows that you can have fun doing math. My favorite place is the exploding art and the multipication chart. It's fun!!! Well got to go

Meredith
Age:7


9/22/03

i have 11 cats at home i love cats. gtg got to go


9/22/03

My name is Stacy and I am a mother of 5. I am homeschooling my oldest two in K and 1st. I was looking for help in teaching place value and came across your web site. I went to bed with lots of new great ideas swimming in my head. Thank you!! I look forward to learning new fun, hands on, creative ways to teach math to my children. Thank you. Stacy


9/22/03

i have 11 cats at home i love cats. gtg got to go


9/21/03

Dear mathcats

I love your website. Its better than the math at school. Its better than the math sheets the sheets is hard than I expected. On mathcats it has more fun stuff than I could ever imagine.

I want you to put my letter on the computer that way I can see it. And my mother she likes my letter alot. Everybody likes my letter even my family.

Love
Kelsey I.


9/21/03

i love you cats

mathcats rool dogs drool


9/20/03

I just logged on to your incredible web site. A friend of mine who home schools her kids told me about you yesterday at our children's martial arts class. I am a public school teacher in Denver, and I have been feeling bogged down by the new curriculum demands of the district. I went into the Math Crafts section of your site, and was elated to find projects that I could actually integrate into what I have to do, and what I have already taught.

THANK YOU THANK YOU THANK YOU.
I can't wait to get to school on Monday.

Sharon W.
__________

(follow-up after Math Cats asked which projects were useful):

I am teaching a 4th/5th grade split this year. I am working with the Everyday Math curriculum. It is a great program, and the kids are really enjoying it because they get to do a lot of hands on activities and play many games. I plan on using the tessellation, hexagon tree, and the triangle projects. We have covered these concepts so far, and I would love to give them more experiences that they can do at home with their families.
Thank you again.


9/20/03

I love your website! I love to learn things at mathcats!

I love Math cats! I get a head start with my + and -.

Marissa D.


9/17/03

This is the cutest website I have ever seen. As a retired teacher, I wish there had been something like this to motivate my children. It really made me feel good.

Thanks, Pat


9/15/03

Hello!

I wanted to let you know how much I appreciate your site. I am an elementary math coach in Los Angeles. I just spent an hour exploring this site and will be recommending it to all of my teacher students and kid students! I am also going to paste it to my website and introduce it to some credential candidates at Cal State University, Northridge.

WELL DONE! I know that we all need a pat on the back sometimes!

Donna M.
Math Coach


9/14/03

Hello

I am the principal of a small school in the Adelaide Hills of South Australia. I found your site on our systems home page under the heading of "best primary sites" and I checked it out. I really like it and congratulations for what you have done!

I have shared it with the teachers here and the student had a lot of fun when they first logged on. I an thinking now of ways to use the site to improve learning outcomes.

Regards
Jack


9/14/03

your the 1# cats in the world!
xoxoxoxox


9/13/03

I found your site through the classroom flyer newsletter. I teach 5th and 6th grade math and science and am just looking for all kinds of ideas to supplement our program. I really enjoyed your site and am sure my students will as well. Thank you for providing it!


9/9/03

WOW!!!!!!!!
MATHCATS WEBSITE ARE TOO COOL!!!!


9/8/03

hey i think your web site is graet!


9/5/03

Dear Mathcats,
I love math and I love cats. I have two cats named Madiline and Elie. I also have a teacher who has taugt very high levels of math. So... I like your site alot. I am going to tell everyone at school about your site so they can love math too! Thank you very much, Mathcats!


9/5/03

dear math cats, I have an idea, I think it would be nice if you you could send people that ask for it math problems and then they write the ansers down on the e-mail and send it back to you and you check it and then send a nother!!
please reply
-paul
__________

(Math Cats replied that there are hundreds of problems to solve in the Math Story Problems section of Math Cats!)


9/3/03

Dear mathcats, I just found out about you today. You are so cool, you are the best thing on the enternet. I love you. Please write me back.

Love, Lacey G.


9/3/03

hello math cats bye

STEPHANIE P.


9/2/03

*u* *cats* r* cute* &* ***nice***


8/29/03

Mathcats seems to be a lot of fun. Mathcats rock and I really like it. Mathcats is cool. You are really fun because you help the classes learn. Mathcats is really fun and really nice.

Ball Elementary
Second Grade Class


8/27/03

I have just "stumbled" across your website. What an ingenious way to reinforce math, while maintaining student interest! I am looking forward to incorporating the interactive website and believe my students will truly enjoy the lessons. Thanks for the great site, keep up the outstanding work.

Brian M.


8/27/03

I love your site it is very fun!


8/26/03

hi math cats this is rachel! i love cats! they are so cute and so are you! i' ve learnd SoOoOoOoOoOoOoOoOoOoOo much about your website! At school my teacher is so quite that i only heard 65+65=130! So mathcats your asome!


8/23/03

I love mathcats its so fun!
__________

Hi my name is Marissa! I love your website! Its so cool! I learned lots of things!


8/21/03

Dear Math Cats,

How nice to discover your site. I am a grandmother who loves to add to my grands learning and make it fun. My 8 yr. old was making tiny little diamonds to fill up a piece of paper. I thought she would have fun with geometric designs and a protractor. Thanks for your designs. I hope there are more.

Nanny at Church Street


8/21/03

hey kats

cool site
love it my little bro loves it too hes 5
im 6
my name is Tammy
bye kittys
great site


8/16/03

to mathcats I love your site and I......I love cats!
__________

8/21/03

I love kitties they are so sweet! I will tell you a secret the cat I like best is a tabby

(a fan from England)


8/14/03

Is this targeting younger people I am 12. I like cats. Your website is ok.


8/13/03

HI GUYS I LUV U U TOUHT ME SO MUCH I WOOD GIVE U A KISS BUT I DONT HAVE N E LIPS U SHOOD DO SUM MORE STUFF TO THE SITE

MY NAME IS MARIEL
Australia


8/11/03

I learned about Math Cats from some where. I think it was on a list from Math Forum. I am a fifth grade teacher. I was fascinated with your site and I am looking forward to using it with my students. I have three computers in my room and can take my class once a week to a computer lab.

Thank you
Allison A.


8/5/03

i love this site sometimes i think scool is boring but since i found this site i am learing alot more. Now that it is summer i can still stay home and learn at the same time.this is the coolist site. i have to go bye.

alyssa m., 3rd grade, Tucson, az


8/3/03

i really enjoyed ur website i would use these math ideas in my classroom. i think those are excellent ways in showing the students methods to learn math. I am in school now and ur website gave me ideas in ways to present to my instructor. please email me back thank you


8/2/03

Hi,
My name is Martha. On my first day at this website I was exited. but when I played and looked around I loved it.


7/28/03

multiplication for 9's:

Want To Know What 9x3 Is? Easy Hold Up Your 10 Fingers, And Lower Your Third Finger. What Is Left On The Left Side Of You Third Finger, 2, And On The Right Side Of It(Including Your Other Hand) 7. 9x3=27


7/28/03

hi my name is andrea i like your web site


7/26/03

HELLO yall are the bomb
__________

7/29/03

Dear cats yall are the bomb that yall web site pulled up my grades that when school starts that I ll well be really smart!


7/24/03

HEY CATS HOW ARE YOU DOING I AM FINE I WHAT TO KNOW HOW ARE YOU DOING THATS ALL I WHANT TO SAY I HOPE YOU GUYS ARE OK AND I HOPE THAT ALL OF THE CATS OUT THERE WILLL SRNT ME A NOTE OK THATS ALL I WHANT TO SAY BY BY....

BY BY
LOVE
TIFFANY


7/24/03

You have asked that your visitors tell you how they learned of your website, so here goes. My name is Erika M. and I recently learned about your website while completing a homework assignment for a graduate course in Logo. I was very impressed with what I saw, so I came back to really look through it. I am also a math and technology teacher for middle and high school. I am so very excited about learning Logo and looking forward to being able to apply it. I am also very interested in teaching other teachers. I have also to some of my family members about your site, so they will be visiting too.

I look forward for your monthly newsletters.

Sincerely,
Erika M.


7/21/03

dear math cats, your program is so great it help's me a lot tipe back

love, erica l.


7/17/03

Mathcats is one of the best websites I've ever been on. Because I love cats and this website teaches you ( which does NOT maen I'm gonna' send it to my teaher!).


7/17/03

Dear Math Cats,

Your site is awesome. I'm gonna visit you guys...Er... cats everyday!

Your #1 Fan,
Natalie


7/15/03

Dear Math Cats,

I am a cat freak and I am so glad to have a site to help me with my math skills, with a bonus of my favorite animals in the whole world,cats. I once had two cats, but one of them got hit by a car, and to see other black cats on this site makes me happy! I am going to tell you how it is now, without my black cat, Blackie. My brown cat, Brownie, is trying to take its spot by doing the things that Blackie did, like hunt.( a little to much hunting) Before Brownie would just lay around and do nothing, but get fat, all day. Now he does a little bit of both. Now I know this seems silly telling you this story, but I just feel good telling somebody that I know cares about cats.

Jenna

P.S. If you can, can you please write back. Thank YOU for your time.


7/13/03

hi my name is coly


7/10/03

I visit the Math Cats site often, after my teacher brought in all of these string arts patterns in from your site. one suggestion that I have for you- try to get a string art pattern in the shape of a equalateral triangle. it turns out really neat if you use 3 different colors of string!

Sincerly,
Hilary


7/9/03

TODAY IS JULY-9-03 THIS IS MY 1ST TIME LOGING ON AND IT'S BENE PRETTY COOL SO FAR THAKS MAKING THIS WEB SITE FOR MILLON KIDS ALL OVER THE WORLD

SINCERLEY CHRISTIAN M


7/8/03

Dear Sir:
I love your website. I would like to recommend it to my students in my summer computer camp. Is it okay to use it? Thanks.
Rosalie B.
N. Orange County Community College District
Cypress, Ca.
__________

(Of course!)


7/6/03

hi mathcats

i just love your program THANKYOU


7/3/03

HI MATH CATS YOUR MATH IS GREAT A LOT OF PEOPLE COULD USE IT . SOME KIDS LIKE MATH NOW BECAUSE YOU HELPED THEM. BY THE WAY I LOVE CATS VERY MUCH. I HAVE ONE MY SELF. THANK YOU VERY MUCH FOR HELPING.

LOVE ;AGNES AGE ;11
Portugal


7/1/03

YOU DO GREAT!!!!!
__________

7/4/03 (after a reply)

You are very welcome!!! My name is Kristen. What is your name?
It is the best math site I have seen!!! I hope you want to be penpals?
I have a website to call my own, __________
You should chek it out!!!!! Your Friend, Kristen
__________

(Prime Cat loves getting mail and always writes back once but cannot be pen pals on a regular basis.)


6/27/03

To mathcats,
It's my first day here and I love it. This place is so awsome! I love this web site. My mom is the assitant princble at Wide Water Elimentry.
I'm so happy she told me about this website. It's a blast!!!!! I'm in 2nd grade at Ferry Farm Elimentry School. Thats why I didn't Know anything about this website.

From,
Emily P.


6/23/03

I love this site

I remeber how happy i was when you put my math question up on the board I love the site! My dad says its very helpful on keeping me quite I would really like to thank the lady/man who made this site for kids and grownups!

My cat sammy meows every time i come on its like shes telling me this is her favorite site anywho i'd really apprieciate it if you would never stop making this site! Also I have a good suggjestion for this site! Make contest that everyone can enter and its about there cat! And who ever has the best cat wins!

Well id love to chat more but i have plenty more stuff to do!

Sincerly,
Ashley R.


6/23/03

This OBBL Block Building thing is realy cool! It realy chalenges your mind! Well Toodles!

Sincerely,
Alex F.


6/23/03

math cat u are the best!!!!!! I LUV UR WEBSITE I'VE BEEN ON OTHER WEBSITES BUT URS IS THE BEST PLASE OUT


6/21/03

Dear MathCats,

A long time ago my class went to this site. I loved it!!!!! I couldn't wate 2 go on it @ home. I never got a chance to. But now im on it & got 2 visit more things. My favorite thing is the Games & the Art gallery!

I love Math!!!! Im Geting out of 5th grade on June 25. When I go back to school I will be in the Middle School! Im only 10 & one of the yonggest in the grade! Wish me luck goin' into yhe middle school!

Thanks! bye.
sincerely,
Kate N.


6/20/03

daer mathcats you are the bomb I love your website.
__________

7/5/03

Hi math cats how are you doing I fine I love your web site and i love math!

math cats this is me again I'm so happy because of your web site my grades pulled up so thank you every much I so happy I got on your web site i love this web site so much I can kiss it MathCats thank you so much for your help i dint even this web site i mistiest thank a lot thank thank thank you very very much I love your web site thanks by Love your web site a lot by by by by.


6/20/03

why I love this sight

I love this sight because I love it


6/19/03

dear math cats,

i'm tiara, i'm 10 years of age and in the fifth grade. my grandma wanted me to sign up because i'm not so good in math i'll do any and everything to get better in math. i hope this helps me

thankyou,
tiara m.


6/17/03

This sight is fun. i love it. i go on it every day. im 8. i live in east haven ct. bye


6/16/03

Dear Cats Thank you for the math games. I love a cat name Bob he nice boy he love me. I love to read books I read to my cat every day he love it

from Rugrat, Bob Cat


6/15/03

Hi i love your website its so cool cos you can read what other people think about your website.

I think its cool i realy like it cos i like reading what other people think of your website well heres what i think of it its cool!!


6/14/03

I cat bye cat


6/14/03

dear math cats Iam 8 years old I have been looking at your stufe

and my name is Adonna R.


6/13/03

Hi, Mathcats!

I hope you like the stationary and music!

I'd like you to solve these math problems for me. I know you all must love math. The problems didn't come from a test or anything like that. I just made them up.

1. 60 2. 20
- 49 - 13
____ ____

3. 15 4. 50
+ 105 + 80
_____ _____

5. A farmer went out hunting for 5 wks.
If 1 week is 7 days, how many days did he hunt? This is the Algebra problem I worked on last week. Can you figure it out?

6. (x +5)(x + 3) =

Love,
A.


6/12/03

I LIKE THIS THIS WEBSITE WE WENT ON IT AT SCHOOL ITS S**T AT SCHOOL BUT YOUR WEBSITE IS COOL IM AT HOME NOW BUT IM ON IT
FROM NAT AND EM


6/10/03

Dear Math Cats

I Love your site but the cat that floats is a bit anoying.
I will send more drayings. Bi.

Madeline P.


6/10/03

I love this website this is the best to get help on math problems and everything. It's super cooool. Keep it up and get more and newer games.

Sincerely,
Andrea Lynn D.
Age 13 years


6/9/03

Hi mathcats
I love this site it has so much fun games!!!!

From Iona I am 9 yrs old mh favourite colour is Red !!!!!!!
Byyyyyyyyyyyyye!!!!!
----------------
IONA
Mauritius -----------------


6/9/03

Hi mathcats
I love this site it has so much fun games!!!!

From Iona I am 9 yrs old mh favourite colour is Red !!!!!!!
Byyyyyyyyyyyyye!!!!!
----------------
IONA
-----------------


6/7/03

I love your website. I come here a lot to surf and learn. What I like most about www.mathcats.com, is the writing contests. I got second place once, and once I was an honerable mention. I've probably went to your websie one-hundred times, even though I only discovered it in February of 2003. THIS IS THE BEST WEBSITE I HAVE EVER BEEN TO. KEEP IT UP!

From Alison W.


6/5/03

Your web site is so Cooool!! : )


6/5/03

Dear Mathcats,

We really liked your website and there are lots of fantastic games and puzzles to do and to make. We found your website at school and we thought it was brilliant with the different activities. Megan really enjoyed looking in your art gallery. We wish all the web sites were as good, interesting and exciting as yours.

Best wishes, Megan H. Aged 9 and Beth-Sara W. Aged 10.


6/4/03

I THINK YOUR MATH CATS IS VERY COOL COOL COOL COOL COOL COOL COOL COOL COOL COOL COOL COOL COOL COOL COOL COOL COOL COOL COOL COOL COOL COOL COOL COOL COOL COOL COOL COOL COOL COOL COOL COOL COOL COOL COOL COOL COOL COOL COOL COOL COOL COOL COOL COOL COOL COOL COOL COOL COOL COOL COOL COOL COOL COOL
____________________

6/5/03

math cats rock

DEAR, MATH CATS YOUR AWSOME TIPE BACK OK I THINK YOUR PROGRAM IS VEARY HELPING

i love you so so so so so so so so so so so so so so so so so so so so so so so so so so so so so so so so so so so so swo so so so so so so so so so so so so so so so so so so so so so so so so so so so so so so so so so so nso so so so so so sos so so so so so so so much

love, erica l.


6/4/03

hi math cats how you doing im doing im doing fine i like your game it is really fun hope you get this message im having alot of playing your game it teaches me alot of stuff about math write me back at _____________
love nichole
your best buddy


6/4/03

Hi I love cats but your website is too youg for me i just think the cats that follow you are cute!!!!!!!!!!!!!
____________________

Meow cat!!!!!!!!!!!! : )

Cool
Active
Tail
Super

LOVE Alliecat : ) !MEOW!


6/2/03

hello this is Marketa H. i am just writting to say hello


6/2/03

cool cats

i think cats are really cool so i will stay in tuch!!!!!!


6/1/03

June 2, 2003

I LUV YUR SITE!!!

Dear Math Cats,

I love your site. It is so cool! I like the way it teaches math. It shows kids that learning math isn't always boring; it can be fun, too!

At school, I could just barely handle the hour of math we had. I mean, sure I liked math and my math teacher, but doing a whole bunch of worksheets every day for an hour is not my idea of fun. Here, the way you teach math, I can handle hours and hours of math!

Another great thing about your site is the theme. Many kids are into cats. Cats are playful, loving, cute, and very colorful (In your case). All in all, cats are a great way to teach math.

I bet a lot of kids come on this site every day. You and your fellow kitties did a great job of making this a fun site for kids!

Plus, not only do you have math, you also have some art, letter writing, etc. Kids can come to this site and play the day away while they are learning their math facts, too! This site is approved by most parents as a good learning and having fun site.

All in all, you and your fellow math cats have done a great job of working on this site. Keep up the good work, my math kitties!!

A kid who loves your site more than popsicles :),

Addie M.


5/31/03

Dear MathCats,
I love your website. It's.......
GREAT


5/29/03

I LOVE MATHCATS.COM THE GAMES R FUN AND I LIKE THE ART GALLERIES


5/28/03

Dear Math cats,

your web page RUUUUUULLLLLLES . I love OBBL blocks their interesting because you have to figger out how to balance them.

Sincerely Laura


5/26/03

Dear MathCats,

I like your website a lot
-Manali S.


5/22/03

WOW I am impressed! I am a learning disabilities specialist who writes curriculum for special needs students whose parents are homeschooling them. I found your site as I was working on a project for my Masters Degree program in Special Education! I really don't want to share this site, but I will!
_______________

5/23/03

... I must tell you that I have spread the word. My son, who has Aspergers Syndrome and who hasn't done 7 pages of math since Sept. spent an hour and a half doing Tesselations and the Word Problems! Tonight, he is going to write problems to submit. This is exciting! Thanks

Blessings
Cindy R.


5/22/03

Hi!

I am currently a student teacher, and I have just come across your site. I am really impressed with it. I like the fact that it includes a variety of different activities for children to practice their math skills...

Pascale


5/20/03

Dear Math Cats
I will write you every day from now on. I love your web site. You guys are the best in the world.

Your pal,
Katherine


5/19/03

I love your website
It's great


5/17/03

I have to tell you, your site is one of the best I've seen for kids... of all ages. I meant to write this to you about an hour ago, but I've been busy balancing dinosaurs & skyscrapers! ...

Joyce T.


5/17/03

Dear Prime Cat,
I am going to start a math club maybe, because you got me into it. I think it's a great idea! I'll do the best I can. Thanks to you and your great ideas I'll try to start a math club.


5/16/03

Hey cats,
i think you guys are so cool!

from,
Heather


5/14/03

I just found out about this site tonight on a gifted homeschoolers email list. I decide to take a look while the kids are sleeping and I am very excited! My daughter is six, gifted, and homeschooled, and math is her weakest subject (grade 2 math compared to grade 9 reading level). She finds it boring compared to science and languages. However, cats are her favorite thing and she will do anything if there is a cat on the page. So I know she will love and learn a lot from this site, just because there are cats of all kinds on it. Thank you for making our life a lot easier (in advance). :)

Brenda


5/13/03

Dear Maths cat......
we go on ur web page during math time we love it but please could you show more grey and white cats like mine

from bryony and heather from dalbeattie primary school scotland


5/10/03

Cats Rule to me


5/10/03

you are cool and I got a cat


5/7/03

thankyou for making this website it is so .....

GOOD!!!!!!!!!!!!!!!!!!!!!!!!


5/7/03

Hi mathcats! I love your web page it is really cool! I would love a note back at _____
Connor


5/7/03

hi i love cats and your website

love,
nicole v.


5/7/03

Hi my name is Auburnette! I am a huge fan of mathcats and my email address is ______. PLEASE email me every single day! :)

Auburnette
________________

[Math Cats welcomes messages but can only reply once to each student unless parents give permission and there is a purpose for continuing the communication.]


5/6/03

i like your website and i drew a picture
your friend Kaitlin


5/6/03

hi my name is kara im from Tennessee i went to your website and it is cool but i didnt look at everything. well got to go

kara


5/4/03

Dear Creator of the Math Cats Web Site: The site is terrific and quite impressive. Congraulations!

Dave B. of Savoy Illinois


5/3/03

Dear Math Cats

I love your site!
Every time I see my cats - Pickle & Daisy - I cuddle them!

Love from Emily E., age 7Ĺ
Aylesbury, Buckinghamshire, England


5/2/03

i like your site a lot thanks if you like this message.


5/1/03

Hello mathcats,
My name is Jelena R. I am living in Serbia, in Kraljevo small town in central Serbia. I am working at primary school as a psychologist. I came to know about you learning about dyslexia and dyscalculia on site Disscussion Dyslexia Board. The aim is to help pupils in school who have learning difficulties. So, I am the most interested in basic mathematics concepts / sequencing, time, order. I like your bank idea for multiplication, fraction.. I find it very helpful.
I will be grateful if you help me!
Jelena R


4/29/03

I signed up for your newsletter because I am a consulting teacher for the Title I Federal program in my school district. I'm always on the lookout for great sites for my teachers. We serve children in preschool through 5th grade.
I look forward to your upcoming issues.
Thanks,
Anita S.


4/28/03

HELLO MY NAME IS PAUL MATIAS. I AM 10 YRS OLD AND AM IN 4th GRADE. I REALLY LIKE YOUR WEB SITE. ALL MY FRIENDS IN SCHOOL LOVE MATHCATS. MY SCHOOL IS EDGEWOOD IN BRISTOL CT. MATH CATS TAUGHT ME MULTIPLICATION. KEEP IT UP!


4/27/03

I'm in awe

Wow. I heard about you from a friend and thought "Uh cats and math? sounds stupid", but its not dumb at all. I think you did a good job.

Danae M. Age 9


4/27/03

ur website is kool but weird

rapter


4/27/03

I LOVE CATS ALOT CAN I PLEASE HELP OUT WITH THE WEB SITE PLEASE IT WOULD BE FUN!!!!!!!!!!!!!!!!!!!!!!!

E-MAIL ME BACK PLEASE!!!!!!!!!!!!!!!!!!


4/26/03

neat site


4/24/03

Dear math cats,

How do I draw and send pictures to you?
I like your pictures and enjoy playing jumping math cats.
I saw the Art Gallery and I loved it very much because I'm an artist too.

I will send you one of my beautiful pictures if you can tell me how to draw and send them to you.

Sincerely love,
Shea B.

- - - - -
reply:

There are a few ways to send pictures to Math Cats.

1) You can draw it on paper and mail it to Math Cats. The address is in the Math Cats Mailroom. (Please don't fold your paper!)

2) You can draw it on paper and then scan it or take a digital picture of it and send it to Math Cats as an attachment. If you do not have a scanner I think that places like a copy shop might be able to scan a picture for you, or maybe a school or a neighbor can do it for you.

3) You can use a graphics program to draw a picture. For instance, Windows has a "Paint" program in "Accessories." If you do that, save your drawing as a GIF file, not a bitmap file. Send it as an attachment.

4) You can use some of the activities on Math Cats to create geometric designs, then take a screenshot of your design and paste it into a graphics program to crop it and save it as a GIF file. To take a screenshot on a PC, press the "PrtSc" button. To take a screenshot on a Mac is another method; let me know if you need the steps.

Most of these methods will need an adult's help too.

I would very much like to see one of your beautiful pictures. I hope one of these methods will work for you. Let me know if you need more information.




4/24/03

I am a technology specialist for two elementary schools in Macon, Georgia. I came across your site while searching Google for math related websites. I am planning to share your site with all of my teachers (67 of them) and have already shared it with the other 20 technology specialists in our school system. They have really enjoyed it, and I'm sure the teachers will as well. Thank you for your hard work!

Lee


4/24/03

your site:

It is terrific and I shall be using it next term

AW .....UK


4/24/03

I have used your site for a couple of years, first finding it during a search on tesselations. I was able to use your resources and website for a lesson I used while putting together my National Board Certification portfolio. I used it again in a course project for favorite websites. My professor, however, pointed out something that I had never been concerned about... Where is your information? I have not read the articles on your awards (yet), but we would like to see a link telling about your credentials, background, experience... It may be there, and I haven't come across it yet. Help me out, please, so I can get this professor off my back!

Thanks, and I continue to send kids to your site!

Heather

- - - - -

(reply: Look at the bottom of the "4 Older Cats" page: www.mathcats.com/grownupcats.html )


4/23/03

As a long time cat fancier, I wanted to say this is a great math site, and it is one that appeals to kids of all ages. Thanks for producing it. Many happy meows!

Christine B.
Media Specialist in Georgia


4/22/03

this is amber i like cats and math cats write back.


4/22/03

I am not good at Math and I like cats this is a good website for me! my dads a vet

Annneliese
age 6


4/20/03

I love playing on math cats

Thank you for introdusing me to the things I did not know.


4/18/03

DEAR CAT WHY DO TOU LIKE MAIL SO MUCH . WHOULD YOU LIKE MAIL IF IT WERE A BILL

- - - - -

DEAR MATHCATS, I LIKE YOUR WEBSITE IT IS REALY COOL AND I ALSO LIKE YOU AND YOUR FRIENDS. ARE THOSE OTHER CATS YOUR BROTHER ARE SISTER


4/18/03

Dear mathcats,

Your games are very challenging for me.

Semadra


4/16/03

i like your site. It helps me with math. thanks!

Anna C.


4/16/03

I think you did a fine job with the math cats and I just wanted to say thank you!

from:
chelsea


4/14/03

You rock, and thank you for a great site to kids

Mathcats really improved my math skills my D went to an A. I would like to know how you can e-mail everyone so soon.

I have a question how long have you had this website? What i like about your site is you dont put us on-line you just answer kids questions. Thanks. Answer my quick question very fast or I might faint!!!!!!!!!!!!!!!!!!!!!!!!

- - - - -
reply:

Thank you very much for your nice words about Math Cats. Congratulations on your huge improvement in math skills!

Sometimes I don't reply to e-mails right away but I try to. [Most replies are not posted in the mailroom.] Some websites get too big for their own good and they get impersonal. For me, the best part of Math Cats is the mail I get from kids. I am just one person making this site and I do it for fun. I started it in July of 2000 - that was when I made the first page, the magic chalkboard. But no one knew about it until I added some more pages and started spreading the word in September 2000. That was about 2 1/2 years ago.

Sometimes I write as if I am "Prime Cat" but I will tell you that I am really a human named Wendy.

Take care!
Wendy of Math Cats




4/11/03

Dear Mathcats, You helped me!!!!

Love Kristen


4/10/03

Hello!
I have entered the contest... I just love writing and entering contests for fun.
I must say that you have the best math website ever. I have been to other websites that make you pay to play the math games or don't even have a kids section. You truly have a spectactular site.
Have a great day! :-)

Kayla P


4/8/03

Hey!! I love ur site!! can u guys send me the string art patterns when u get more!! thanks!!

Thanks you guys have a nice day???:)


4/7/03

sorry im not sendin anything with this but it okiedokie!!!! i really like ur website as does my lil sis gabriella she is 8 and i am 12. my name is kori. this is a really fun website i like it alot i showed it to my teacher, she showed it to our classroom and now we get on here daily to do activities and those string art things we are doing those right now for a project. well g2g now k.......... kori


4/6/03

Dear Math Cats,

I love your website its sooooo educated, I have fun with different games of math!

Audrey T.


4/5/03

hi this is Claire but whoever this is I love cats and I think that your site is a great site it is one of the best sites I have ever been to... please send me a e mail back cause I would like to haer from you again. I will keep on going to your website and having fun see you later whoever you are and bye ... I am a big fan of yours.


4/4/03

My name is Jacqueline I am 9 years old. My Birthday is Coming up it is on May 6 so there for I will be 10 years old. My fovourite type of food is strawberries. I have short brown thick hair and my favorite sports are basketball, soccer and vollyball. By the way I love your web site

Jacqueline Z.

My name is Jonathan I am 7 years old. My Birthday is on October 10. My favorite type of food is spagetti. I have brown eyes aaand brown hair. I enjoy Playing soccer. Anyway I have to go, hope to hear back from you soon.

Jonathan Z.


4/1/03

cats cats cats goats thanx i am much better at math now


3/29/03

Dear Mathcat,

I love your website! It gave me alot of help and i appreciate it because you make me like math when this cat is teaching it. I love cats! Thanks for all your help and keep sending me emails! Okay. Well i got to go now. Bye!!!

From,
MiMI R.


3/27/03

Congratulations on a brilliant site - and single handed - I'm impressed. I am a Primary School Teacher in the London Borough of Harrow, London, England. I currently teach year six students, age 10-11 years. I would like to introduce the 'net' and encourage the children to explore and question maths. I would hate the lessons to be so boring and prescriptive that I end up turning children off of maths at such an early age. Our government here tests children in year six, in Literacy, Numeracy and Science and year six can end up being a very stressful year.

I found your site by reading a very old (Spring 2001, Volume 5, Issue 1) of Primary Mathematics- You were one of there recommended websites - from the write up I got the impression that it was a site of high calibre and one that was definitely worth visiting. I was also impressed and will visit again and pass the site on to other teachers / parents and children at school. If you would like a copy of the review I would be pleased to post it to you.

Continue the good work and thank you
Mal


3/25/03

dear math cats, have a good day with math!!!!!!!


3/24/03

Hi,
I spent most of the day with your Math Cats. I just worked my way through the site, and through the Haunted Hill...

I like this site a lot. I'm showing it to some teachers next month. Thanks for all your work.

Alice


3/24/03

cool web site peoples catcha later buh bye!!!!!!!!!!!!!!!!!!!!!!!!!!!!!!!!!!!!!!!!!!!!!!


3/24/03

Our class thinks this is a fun place to visit.
We love it.
Mrs. Lopez's class
Cory, Brandon,Jayanna


3/24/03

hi math cats
i like the idia that you did this program it helps people with diselipties well

see you from kate
Australia


3/24/03

Dear, math cat i love your site


3/21/03

Dear Primecat,
My name is Darran and I am a "nontraditional" student attending Methodist College in Fayetteville, NC. I am 38 years old... We have a 3 year old son and a cat. I am studying to become an elementary school teacher and have not yet decided on what grade I will be teaching. One of the courses I am taking requires a list of useful web sites that we might uses as a teacher. I found the webster sites for teachers.com and scrolled through until I found your listing. I am a cat lover and I can use all the creativeness I can get to help me teach math. Your site is very entertaining and I frequent it often.

Sincerely,
Darran W


3/20/03

I found your site last night while looking for math story problems. I especially love your site because I love kitties! I plan on using this site with my fifth grade class. I think they will really enjoy themselves!

Krissie


3/16/03

Hi I am Jillian K. I think your cats are cute on your web site!!!!! thanks for letting me write to you!!!!!!!!!!!!!!!!!!!!!* bye.


3/16/03

Dear Mathcats,

My name is Leah. I am six years old. I tried your website for the first time. I like it very much. I want to do the crafts.

Leah


3/16/03

I am going to start a maths club
from claire


3/16/03

I think this a great site. Thankz for getting it on.

Sikchya L.
*Animal lover*


3/15/03

well who is this and whoever this is I love cats I have one of my own well g2g


3/15/03

Hi I really like this web site


3/14/03

I LOVE CATS!!!!!!! I have two! Angel and Nala. Well thanks any way! Whitney


3/14/03

I seem your website with my class and I remembered the site and went on it at my house and I think your website is just so incrediable. So I was wondering if you can send me an e-mail. thank you very much Kaiyla


3/12/03

hellow i just got to your website its pretty fun


3/10/03

you guise are the best, outstanding job, awosome. coolest in the hole wide world. you help me alot. in my math test I got 65, then I visited your site then I got 100 in my math test. Thanks alot you guise are the best.


3/10/03

Dear math cats

My names tanbir and i love yor website because I love MATHS.Im sure that people will love to go on your website.

Tanbir


3/8/03

Hi I am a pre-service teacher and a mother of two. I think this website is a great source of information and I will definitely use it at home as well as in the class room.
Thank you
Kim


3/6/03

i like cats and math and u make it fun you are #1 thank you


3/6/03

DEAR MATH CATS,
I really like your web site. I like the math cats page the best keep it. I really think you should add a game section that has games from diffirn't web sites. but first check with the other people that own the web sit.

SINCERLY
SCOTT H.


3/6/03

i love your site it is the best to get math papers and not get bored

from olivia


3/5/03

I am a student, majoring in elementary education. This is my senior year and I am preparing for student teaching. I was simply looking for math activities that would go with my unit on cats and discovered this site. I was thoroughly impressed and decided to sign up for the news of updates and such. Thanks for offering such a beneficial site!


3/4/03

Hi I just love the Mathcats site it is like my 2nd fav one:) I am homeschooled and my mom gave me this site to check out I'm Glad I did.

Gladys


3/2/03

I really like your art I wish I can make stuff up like you do I love you very much.


2/28/03

To maths cats Your the best

from Hannah W.


2/28/03

I found out about your website through my daughter's school newsletter. It has your site listed as an FCAT math practice site for our children. My daughter is in 8th grade and is in a Algebra Options math class. Math is her hardest subject. She has went back and forth between an B and a C on her report card this year in math. I usually help her through her homework assignments and try to explain concepts to her but she doesn't do well on her test. Hopefully your site will help both of us to help each other and improve her skills.

Thank you very much,
Sheila


2/28/03

I absolutely love your math site. I think it will really appeal to children. The graphics are terrific and all of the activities look really fun. I am doing a web review for a teaching methods class at San Jose State University.

Laura


2/27/03

outstanding job. I am immpressed. you are the best. exellent job.


2/26/03

Dear mathcats,

I am a big fan of your website and want to know more. I have an Idea for your future. My idea is that you should make a magazine and call it Mathcats Monthly so how do you like the sound of that? I am your number one fan. Could you e-mail me a picture of the makers of mathcats.com? But if they are ugly do what you think just e-mail me back.

Your number one fan


2/26/03

hi i LOVE your site MY NAME IS KAITLIN I am 9 MY BIRTH DAY is MAY **8** ok i have fun on your site g2g bye bye


2/25/03

Math Cats are awesome!!!!!!!!!!!!!!!!! arent they???????????????? do you like the crafts??????


2/25/03

i like ur games and websites


2/25/03

hi i love your website it is really fun it helps me with my multiplication. you guys rock.


2/22/03

how are you
i love math caths . com


2/21/03

dear mathcat
i want money
i want 90,00000 dollar
bye


2/21/03

Love your website! The kids love going there and trying the story problems... This really is a phenomenal website! Even our Jr. high teacher loves it!

Jessica S.


2/19/03

Dear cats,
I love you because your so cute and cuddly and nice.
You make me feel all Fuzzy,dizzy, and bubbly.
Love,
Clare


2/19/03

I have just discovered Mathcats. and its great. I can't wait to show it to my 12 year old son. He is in the 6th grade, has never missed a day of school, has been identified by the state of Texas as Talented and Achieved, is in Integrated Studies at Hudson ISD. (He thinks he is smarter than I am.)


2/19/03

To Math Cats

I really like your site it helps on when i have Math homewrok. Here is a math question.

If you have 2 apples you take away 1 you have 1 apple left


2/18/03

hi math i like your thing!!!!!!!!!!!!!!!!!!!!!!!!!!


2/16/03

dear cats
I love you
your the best
i a girl
my name is kiana
bye


2/16/03

Hey Math Cats I just love you guys your so cool! We have two cats but their evil. got to go bye

from kelsey


2/12/03

Cats

How are you doing?


2/12/03

nice i like what you did the cats are so cute.
well bye,
Reanna


2/9/03

I want to say hi to all the cats. Please come to my school at Jim Thorpe, PA... Thank you hope to see you soon.


2/8/03

I teach in a French school in Ottawa. I teach all subjects except music and english. I was searching the web for art string activities and patterns. I went on your site and found not only string art but many activities to do with my students. I teach grade five but I've taught at all levels ( K-8) since I started in 1979. I'm also an artist ( water colors) and I'm always looking for new ideas. My son works in a day camp during summer so, I suppose he will take some of your ideas for arts and crafts...

Congratulations for your site. It is colourful, inventive and gives me lots of ideas.

Have a good day and continue your good work!

Francine P.


2/7/03

Hi! I just wanted to compliment you on this website! I'll bet it's a phenomenal amount of work to keep it going and keep updating it, but it's WONDERFUL.

I'm an 8th grade English teacher, and a mother of 2 boys, ages 6 and 12. My 7th grader has had problems with math, and I've used MathCats to help him practice/play with math. It's a lot easier and I think more helpful than having him spend extra time working in a textbook he hates, and has really increased the level to which he is comfortable with math.

We recently had a big round of parent conferences, calling in every student who failed a class for the semester. Many of them are failing Math. I'm not the Math teacher, but I AM team leader, and since our Math teacher is out on maternity leave, I gave the parents of students failing Math the Math Cats address. They really appreciated it, and several of them have e-mailed me with positive comments about the site.

Thanks, and keep up the good work!

Holly S.


2/7/03

Dear Math Cats,
I think your website is great.
I am from England and I think your site is better than the ones here!

I hope your web site does well,

Bianca B.


2/7/03

dear math cat i love your games


2/6/03

I just want to say hello. I really like this sight. Please e-mail me soon.


2/5/03

I really enjoy this site specially the instructions on string art. I used to do it in grade school, many years ago, and have wanted to teach my children how to do it but forgot. Thank You Again, Joseph H.


2/5/03

We found your site through a link at TEAMS Distance Learning. I homeschool three daughters ages: 5, 8, 10. It has been a joy and a challenge, and sites like yours make it a pleasure!!!

Lore


2/3/03

i love mathcats it is fun you can do lot of stuff and i love cats!!!!!!!!! i have one cat his name is lucky but he is not lucky

cats are cool and how did you make mathcats i like that it is fun

bianca 7


2/2/03

I LLLLOOOVVVEEE MMMAAATTTHHH CCCAAATTTSSS.com !!!!!!!!!!!!!!!!!!!!!!!!!


2/2/03

cool math cats


2/2/03

love letter

i love CAT'S !!!!!!!!!!!!!!!!!!!!!!!!!!!!!!!! i have 2 cat's my self cats are 1 of my favorite pets!!!!!!!!!!!!!!!!!!!!!!! My name is Jamie C. remember me!!!!!! i love CAT'S!!!!!!!!!!!!!!!!!! Bye bye bye bye bye bye


1/31/03

i love this website. it is full of facts and interests. my favorite part of this is the crafts.i love to look at all the creations some kids have made. i also like the little cat that follws you around it is so neat. its eyeballs follow you around. i think it is cute.there is so much to do. i would recommend this website to anybody and everybody. i wish a lot of websites were like this one.

sincerely Rachael S.


1/30/03

Thank you for creating this website! This will teach kids how to learn. The best thing about this website is where we get to draw, and when you wave your mouse over the scrambled words. I'm aslo happy about the Idea bank. Please e-mail me back!

Thanks, mathcats


1/30/03

your web site is awesome.
i wish you were real. but your not.


1/28/03

Dear primecats

I'am not enjoying the web site beacause thay need harder math for we can learn more math and get it in our brians.And can you put grades on the site can you do that for me.

Have a good day.


1/26/03

i like your web site i wish you had more multiplication games thank you


1/25/03

Hey mathcats your site is very fun.
We like to play your games at school.
Hey mathcats we like your web site.
Hey mathcats me and my sister play your games at school every day.

your freind
April and Shay.
By.


1/24/03

Hi my name is Nicolle D.!!! I love my cat Tickles. And your web site I' ve never had so mch fun in my life. My friend Kayla R. love it too. And she loves her dog Chance. I don't know why she likes dogs better than cats.

From your fans Nicolle D. and the dog lover Kayla R.


1/23/03

i didn't e-mail here in a long time hey i have cats named lucky, goldberg, fluffy, snowball, bubbles, tigerr and tiger and now 6 new one mitten, snow, angel, pretty, prnicess and sassy, we would have 3 baby kittens but they died angel almost did she was in shock but made it

do you remeter me my cat cupcakes wirte back


1/23/03

i loove math cats


1/20/03

I found your site quite by accident when was looking for some way to explain to my son why Calico cats are always female (or at least they always have two X chromosomes; rarely, they may not be female). But, we love math, my husband is a math teacher and a head of school for a school for kids with learning disabilities, I am a school nurse, and we have two children, ages 8 and 11. We loved your site, and I want to spend at least a day or two doing everything on it. You are so, so creative.

Oh, yes, and as for the school nurse thing....sometimes students have to spend a fair amount of time in my office and I love having educational sites for them to access on my computer. So, I'll be using your site occasionally in my school too.

Thanks for your wonderful gift!

Maggie M.


1/20/03

Your math wedsite is cool I got better grades!

from Amanda


1/19/03

I am a future teacher and just happened to bump into this site while doing a review of math related websites. This site has by far had the most information available for students that I have seen. It has phenomenal projects that students can do and so many educational features and I am beyond amazed. This is definitely going in my "to be saved for teaching" files!

Stephanie in St. Cloud, Minnesota


1/18/03

I like this website a whole lot!!!!
My favorite game is Jumping Mathcats!!!!!!!!!
My highest score was 1 cat left!!!!!
My second favorite game is the tile one!!!!!!!!
I won it!!!

I am
Andrew D.
P.S I am 9 years old.


1/15/03

My name is Carrie W. and I am the mother of 3 boys ages 9, 5 and 2...I am mainly using the site for our 3rd Grader. I first found your site by doing a google search looking for help for him to practice his Addition Math Facts...I made the hexagonal practice thingy for him and one for his teacher who loved it and had me tell all the other parents at Open House. Yesterday I came back to get some ideas for multilpication which they just started and I would also like to show my oldest the online games when we get a chance...I love your site! Carrie


1/14/03

My name is taylor! I love your website, mathcats.com. my friend told me about it not to long ago and we played the website for a really long time. we told our math teacher about it and she liked it too! well thank you if you are the pepole that really made up the website. thanks again!

Taylor


1/13/03

Hi,
Thanks for such a wonderful site & service!
I am natural learning with my 4 year old son at home.
Thanks so much for all your efforts,
Alison


1/11/03

I LIKE YOUR STUFF IT IS GOOD.


1/10/03

Thank you for math cats it helps me learn about math.


1/8/03

Hi,

What a great site! I'm working on a cat-related site of my own and found yours while browsing the web. I really admire how large your site is and how many visitors you've attracted from other parts of the world.

Best,
Sally H.


1/7/03

Hi, I am a parent of 3 children ranging in age from 7 to 17. I was browsing the net looking for extra math activities for my 7 year old daughter who is in grade 2. She is a very bright student who reads at grade 5 level. She is very quick with her math, so I thought it would be good to give her extra work to keep her motivated. Thank you for the great web-site.

Theresa B.


1/5/03

Dear Mathcats,

I have an idea. You should make your website more fun. Make a place that you can sing-along and maybe make some sound thatís mostly the fun thing to do and also make some games! Like math games!

Megan


1/3/03

To kittys

cool
active
tail
super

from daragh


1/2/03

sylvester l lovey you today