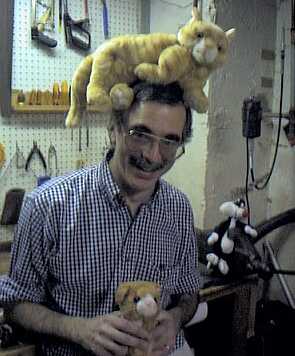 (Click to enter the workshop if you just can't wait!)
George Hart has been turning math into art since he was a boy. Come along with Emily and the Math Cats on our visit to his workshop!

How did you first get interested in geometric sculpture?

"I've always liked sculpture and I've always liked geometry. I can't remember not making things, no matter how young I was. I remember being in elementary school and making giant sculptures glued together out of thousands of toothpicks many feet across.